Welcome to our new HoleShot Suspension website,

At HOLESHOT SUSPENSION we provide the best quality of parts and accessories available on the market for Motorcycle Suspension to our Customers. We offer FREE advice on all your Motorcycle Suspension enquiries and offer our assistance and knowledge at Motorcycle races and Motorcycle rallies.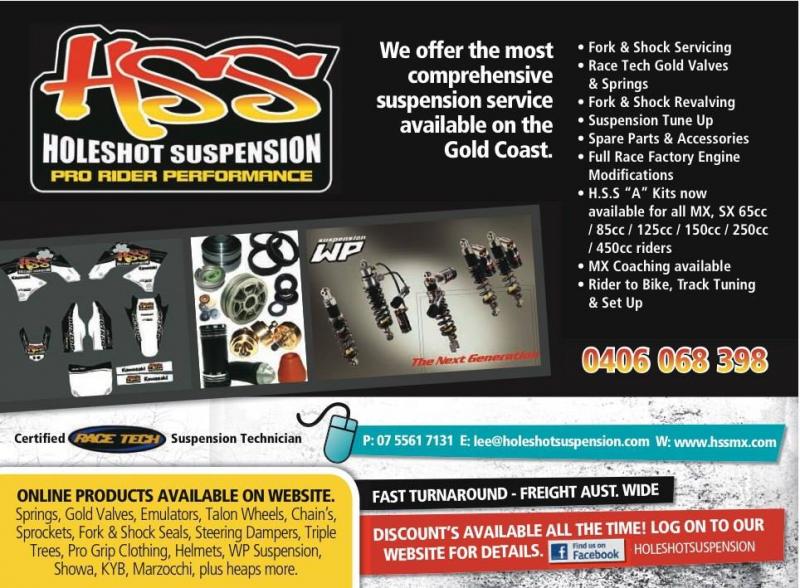 We provide an excellent Service and maintenance program to give you the best handling performance your motorcycle bike has to offer.
We show you how to adjust your Motorcycle Suspension settings at the track as well as become familiar with the Motor bike's handling abilities so you know exactly what the bike needs…We also offer training seminars for Holeshot Suspension Licensee's for those who wish to start a Motorcycle Suspension business at home under the Holeshot banner.
At HOLESHOT SUSPENSION we aim to give you the best service, satisfaction and product available from Australia and the USA to achieve your goals
We can help in setting up your Motorcycle Suspension In the following disciplines:

● Motor Cross
● Super Cross
● Super Motard
● Road Racing
● Enduro
● Vintage MX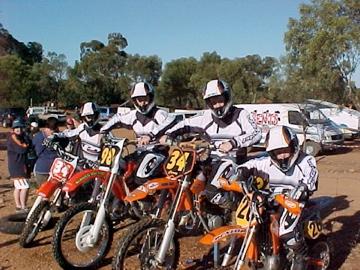 Meet The Team

Step inside and meet the riders who are a apart of the HSSMX family,