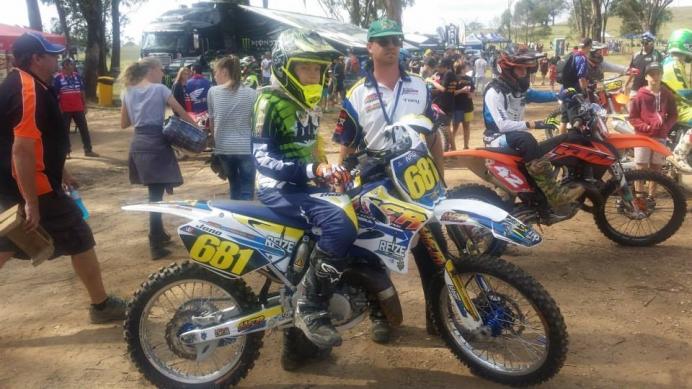 Our motorcycle suspension services
From braking bumps to landing off jumps whether it be hitting whoops or railing berms your motorcycle suspension has to perform to its greatest ability. This is all achieved through a combination of spring force, damping force and friction force.
Motorcycles are manufactured with suspension that is not preset for any individual rider; therefore suspension needs to be customised to suit rider ability, weight and discipline. Having motorcycle suspension customised reduces arm pump, rider fatigue and it will improve bike stability and plushness, making for a more enjoyable ride. At HFR Factory Racing / Holeshot suspension our goal is to improve your confidence in your motorcycle's suspension performance giving you a comfortable, Plushness and safe ride.
HFR / HSS can customise motorcycle suspension for all rider abilities from beginner to advanced (pro riders) and cover disciplines such as MX, SX Off Road, Super Motard and Dirt Track, Road Racing and Road bikes.
Our motorcycle suspension services include the following:
Motorcycle Suspension Servicing
Fork & Shock revalving
Fork & Shock valve & spring upgrades
Suspension lowering services
Performance linkage systems
Shock bladder conversion kits
Suspension upgrades for Motocross, Supercross, Minicross, Enduro & Trail
We offer Australia wide and International shipping on all parts.